Light-based therapy for Alzheimer's disease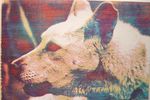 Overlay negative films and expose them to sunlight.
Develop with tap water.
A transparent image is formed.
Partly color it with dye ink so that the image is visible.
########


空き時間がポイントになるww


無料アクセスアップ オレンジトラフィック
########
Vintage photos are mostly monochrome, with very few color prints.
In the case of color, it will be faded after 30 years. Therefore,
I made organic pigments as color formers. Moreover, the dot type will be the world's first.
########
#Special color + photographic photosensitizer
#a transparent photographic photosensitizer
     # Color pearl 18 colors
     #Pearl 6 colors
     #Metallic 9 colors
     #Lame color 13 colors
#Painting materials other than paper, wood, cloth, metal, plastics, etc. Can be used for various materials
#Even if it dissolves in water, the opacity tone does not change, and it will exhibit water resistance when dried. Use acrylic resin to fix pigment in paint
#Titanium White, Lemon Yellow, Yellow Oak, Vermillion, Crimson, Virijan, Fukasu Green, Cobalt Blue, Ultramarine Blue, Burnt Siena, Lower Amber, Lamp Black, Medium Yellow, Fresh Tint, Orange, Scarlet, Phthalocyanine, Cerulean Blue, Eme Lared green, dark green, violet, low shiena, burnt amber, gray
いなば ライトツナスーパーノンオイル 70g×24個
0